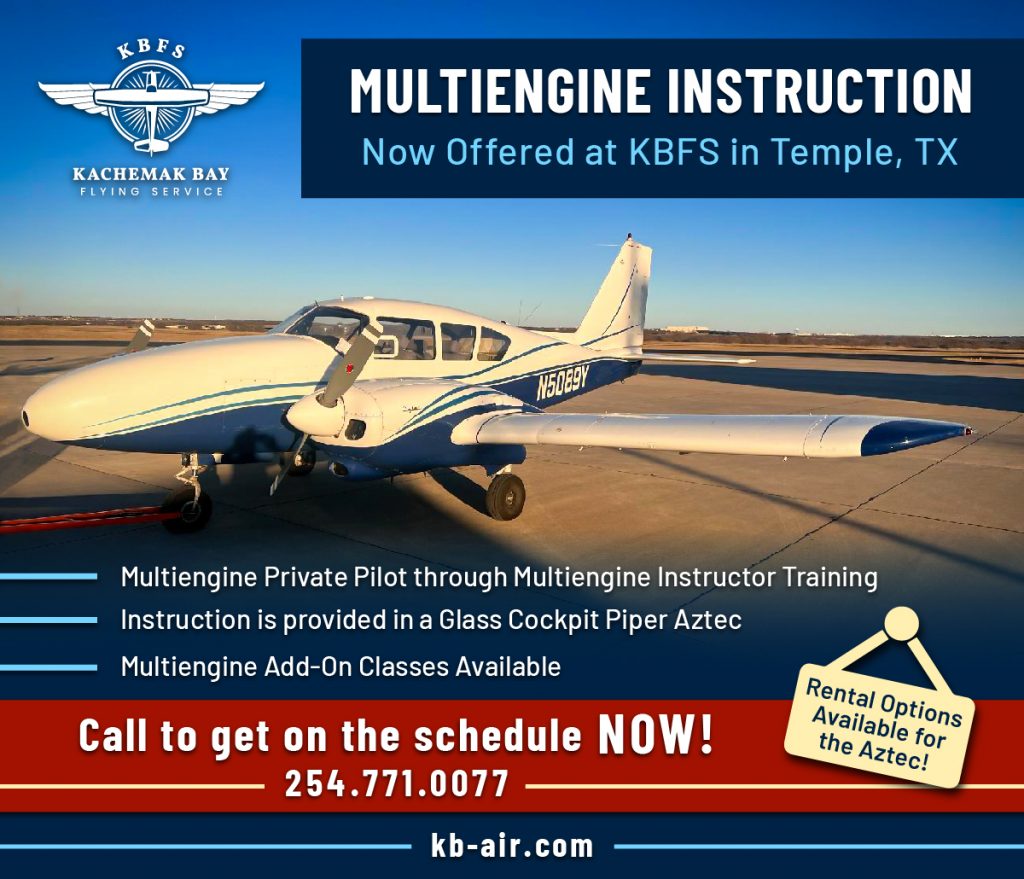 ---
Kachemak Bay Flying Service (KBFS) will begin offering Multiengine Flight Training on June 1, 2023 at its FAA-certified Part 141 Flight Training Academy in Temple, TX. Training will include Multiengine Private Pilot Training through Multiengine Instructor ratings. 
Incorporated as a wholly-owned subsidiary of S3 in 2012, KBFS has provided Government and Commercial air services since 2007 in Central Texas; acquired Summit Aviation Part 145 Repair Station in 2013 and Skyline Columbus Part 141 Pilot Training School in 2015.
Today, KBFS offers Government and Commercial services for CFR 14 Part 133 (External Load), Part 135 (Non-Scheduled Transport), Part 137 (Aerial Spray), Part 135 (Non-Scheduled Transport), Part 141 (Pilot Flight Training), Part 145 (Repair Station – Avionics), and General Aviation Maintenance. KBFS also provides Fixed Base Operations (FBO) at Geneva Municipal Airport in Geneva, AL and Intelligence, Surveillance, and Reconnaissance (ISR) to the Air Education Training Command (AETC), US Air Force Special Operations Command (AFSOC), and Partner Nations in Crestview, FL.