Jan Smith, CEO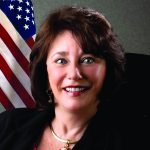 Jan Smith is an Alabama native, educated at Jacksonville State University. She began her career as an associate software engineer in support of Boeing for NASA's space missions.
As Ms. Smith grew as a technical analyst and senior manager, she led simulation and modeling tasks at Computer Sciences Corporation (CSC) for Army R&D and acquisition programs managed by the Space and Missile Defense Command (SMDC). She later joined Nichols Research Corporation (NRC) where she became the Vice President for Computer Applications and directed Systems Engineering and Technical Assistance (SETA) programs in support of the Army Aviation and Missile Command.
Today, Ms. Smith is the CEO of S³, the technical solutions company she founded in Huntsville, AL in 1991. The company operates in more than 25 states and provides professional services and solutions to the Department of Defense (Army, Air Force, Navy, and Marines) and numerous commercial clients.
Contact Jan Smith
---
John Pack, Vice President of Business Development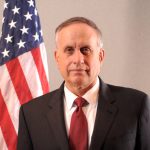 John Pack is currently the Vice President of Business Development for System Studies & Simulation (S3).  He has responsibility for assisting the company's senior leadership in developing long-term business strategies and plans to guide the company's growth with existing and new customers across many diverse opportunities.  He also serves as staff principal for Corporate Safety and oversees management of wholly owned subsidiary Kachemak Bay Flying Service.
Mr. Pack has worked for S3 since 2005 in several different capacities, serving as a Program Manager, Director, Business Development lead, and as senior manager for business units and subsidiaries. Mr. Pack is a retired Army officer who served in key command and staff positions that included battalion and brigade command, Legislative Liaison for the Secretary of the Army, Chief of Staff of the 2nd Infantry Division, Deputy Chief of Staff of the US Southern Command (USSOUTHCOM), and Executive Assistant to the Combatant Commander, USSOUTHCOM. Mr. Pack holds multiple Master's Degrees in Business Administration and National Security Policy.
Contact John Pack
---
Dennis Vaughn, Sr. Program Manager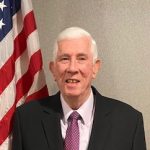 Dennis Vaughn is the Senior Program Manager for PEO Missile and Space and the Army Futures Command Aviation and Missile Center (AvMC) programs. He has served in a wide range of S³ senior technical and management positions since joining the company in 1999 following retirement from government civilian service as the Deputy Project Manager for Multiple Launch Rocket System (MLRS). Mr. Vaughn's knowledge and experience gained from senior government technical and program management positions in the International MLRS, Stinger, un-manned air systems and Army Missile Research and Development Center (AMRDEC) continues to support S3 activities across multiply prime and subcontracts. Dennis has a BS in Mechanical Engineering from Tennessee Tech and a MS in Management from MIT where he was a Sloanfellow.
Contact Dennis Vaughn
---
Dean Reese, Sr. Program Manager for Strategic and Operational Rockets and Missiles (STORM)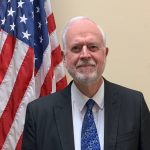 Mr. Dean Reese is a former Government civilian and has been with S³ since September 2001.  As a government civilian for 34 years, he was a Chief Engineer for the Army on a Tri-Service missile program and Chief Engineer for MLRS (now STORM). Mr. Reese also worked as a design engineer in the AMRDEC lab and served as a Flight Test Engineer for the Navy prior to serving in the US Army in the S&E program as an 0IC20 MOS (mechanical engineer) for 2 years.  He received his Mechanical Engineer degree from Washington University in St. Louis, Missouri.  He is also a graduate of the Defense Systems Management College in 1990. 
Since joining S3 in 2001, Dean has supported the Multiple Launch Rocket System Project Office as a Systems Engineer and over the last 10 years has been the Program Manager for the SETA support to that Project Office, which has changed names twice – Precision Fires Rocket and Missile System (PFRMS) PO and now the Strategic and Operational Rockets and Missiles (STORM) PO.   He has extensive background in development and production of free flight and guided missile systems and their associated launchers.
Contact Dean Reese
---
Gary Servold, Senior Program Manager, Capabilities and Development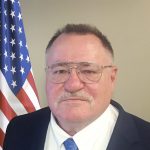 Gary Servold is the Senior Program Manager for Capability and Development and is responsible for finding, winning, and managing contracts primarily supporting Training and Doctrine Command (TRADOC) and Army Futures Command (AFC).   He currently manages and leads a team of technical experts in the execution of 14 Department of Defense (DoD) contracts located at the US Army Aviation Center of Excellence (USAACE), Maneuver Center of Excellence (MCoE), and the Combined Arms Center (CAC). Mr. Servold is also the PM of S3's prime MCoE Multiple Award Task Order Contract (MATOC).
Mr. Servold joined S3 in 2010 and has served in various leadership positions to include Site Manager for S3's Fort Rucker office located in Daleville, AL.  Prior to entering the commercial sector, he retired from the Army at the rank of Colonel after serving 27 years with extensive staff and leadership experience. Mr. Servold commanded at the battalion level and culminated his career as a Joint Military Instructor and Chief of Army Advisory Group Air University/Air War College.  He has a Master of Strategic Studies degree and a Bachelor's of Science in Civil Engineering.
Contact Gary Servold
---
Dr. Mark Hannah, Apache Program Manager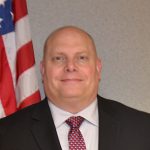 Dr. Mark Hannah is the S³ Apache Program Manager supporting the Apache Attack Helicopter Project Office with Logistical, Programmatic, and Technical services. He supervises the S³ UH-72 Lakota support mission for the US Government and manages the company's training development section for Government and Non-Government customers. Dr. Hannah joined S³ in 2012 and served as the Task Lead for the Concepts, Experimentation, and Analysis Directorate and the Air Maneuver Battle Laboratory located at Fort Rucker before moving to Huntsville in 2018 for his current position. He has extensive experience in the development, evaluation, and testing of new Aviation concepts. Dr. Hannah served in the US Army over a 20-year career in the Infantry and in Aviation. He served as TRADOC's Aviation Quality Assurance Officer accrediting all the Army National Guard Aviation Training Sites and as an Assistant Division Aviation Officer. Dr. Hannah has over 32 years of management experience and his PhD is in Information Technology with a specialization in Project Management.
Contact Mark Hannah
---
John Briggs, PMP: Program Manager, Maintenance, Logistics and Mentor-Protégé Programs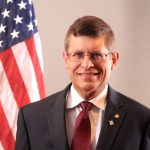 John Briggs is responsible for delivering maintenance supply, transportation, supporting automated information systems and technical assistance services to S³  customers and leads our award-winning Department of Defense (DoD) Mentor-Protégé Program. 
John has over 35 years of experience planning and managing complex military and commercial logistical operations and organizations and is a Project Management Institute Certified Project Management Professional (PMP).  
Mr. Briggs holds a BA in English from the Virginia Military Institute and a MS in Logistics Management from the University of Central Texas.  He is a retired US Army Officer, whose assignments include logistics command and staff positions in the 101st Airborne (Air Assault), 3rd Armored and 1st Cavalry Divisions, as well as, the Senior Logistics (Maintenance) Advisor to the leadership of the Maintenance Depot Command, Saudi Arabian Ministry of the National Guard.
Contact John Briggs
---
Marcel Benoit, Crestview Site Manager, Kachemak Bay Flying Service (KBFS)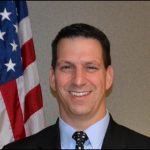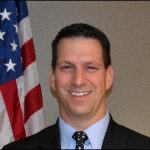 As a Senior Program Manager for Kachemak Bay Flying Service (KBFS), a wholly-owned S³ subsidiary, Marcel Benoit runs the company's Crestview Flight Training Center (CFTC) in Crestview, Florida.  CFTC executes the company's Cessna 208 flight training programs for multiple US Air Force contracts/customers.  Within CFTC, the Intelligence, Surveillance, and Reconnaissance (ISR) Academy conducts ISR training for domestic and international clients (in multiple languages). Marcel's highly trained team provides Contractor Owned, Contractor Operated services in multiple fixed- and rotary-wing aircraft, using specialized training aids and simulation tools in complex flight operations. Marcel is also is responsible for developing new business and customers.
A 20-plus year veteran of the US Air Force, Mr. Benoit has extensive experience in air battle management, Special Operations aviation, electronic warfare, weapons, tactics, and strategy. He holds a Bachelor of Science in General Engineering from the US Air Force Academy and multiple Master's degrees in technical disciplines and air/space strategy.
Contact Marcel Benoit