Jan Smith, CEO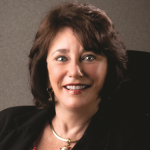 Jan Smith is an Alabama native, educated at Jacksonville State University. She began her career as an associate software engineer in support of Boeing for NASA's space missions.
As Ms. Smith grew as a technical analyst and senior manager, she led simulation and modeling tasks at Computer Sciences Corporation (CSC) for Army R&D and acquisition programs managed by the Space and Missile Defense Command (SMDC). She later joined Nichols Research Corporation (NRC) where she became the Vice President for Computer Applications and directed Systems Engineering and Technical Assistance (SETA) programs in support of the Army Aviation and Missile Command.
Today, Ms. Smith is the CEO of S³, the technical solutions company she founded in Huntsville, AL in 1991. The company operates in more than 25 states and provides professional services and solutions to the Department of Defense (Army, Air Force, Navy, and Marines) and numerous commercial clients.
---
John Pack, Vice President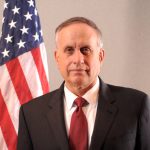 John Pack is Vice President of Subsidiary Operations and Business Development for System Studies and Simulation, Inc., (S³).  He has responsibility for overall supervision of S³ wholly owned subsidiaries, which include Kachemak Bay Flying Service (KBFS), a firm that specializes in Contractor-Owned, Contractor-Operated government contracts and Federal Aviation Administration based commercial services to the General Aviation community. In this role, John leads efforts to locate, develop, win and manage business operations that require contractor owned facilities, rotary and fixed wing aircraft, aviation support equipment, and FAA certification for transport, lift, training, and maintenance.  John also serves as the Corporate lead for business development operations, assisting Executive Leadership in preparing corporate strategies, developing pursuit and bid operations, standardizing business development processes and training, and supporting corporate marketing activities.
John has worked for S³ since 2005 in several different capacities, including executive lead for S³ international operations; Vice President of the Training and Systems Support (TSS) Business Unit; corporate leader for Business Development; and Program Manager and Director for multiple contracts at Fort Hood, TX.
John is a retired Army officer, having served in key command and staff positions that included aviation battalion and brigade command, Legislative Liaison for the Secretary of the Army, Chief of Staff of the 2nd Infantry Division, Deputy Chief of Staff of the United States Southern Command (USSOUTHCOM), and Executive Assistant to the Combatant Commander, USSOUTHCOM.
---
Helen Wang, Controller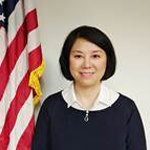 Ms. Hui (Helen) Wang, is the controller for S³.  She is a licensed Certified Public Accountant (CPA) since 2002.  Before joining S³, she was a Director of Corp. Accounting for twelve years with a DoD Contractor, and brings extensive experience of Finance and Accounting in Government Contract Industry.  Her experience includes 18 years working directly with DoD contracts and 5 years in public practice.  She earned a BS in Accounting from University of Rhode Island, and MS in Contract and Acquisition Management from Florida Institute of Technology.
---
John Baugher, Director of Contracts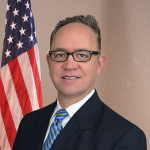 Mr. John David Baugher is the Director of Contracts for S³ and is responsible for Contract Administration, Subcontract Administration, Pricing, and Purchasing. John David has over 32 years of experience working in Government and Commercial Contracting for large and small businesses including Women-Owned small businesses, Alaskan Native Owned, and Minority Owned 8(a) companies. Mr. Baugher attended Athens State University where he received a Bachelor's Degree in Technical Management. He then went on to Florida Institute of Technology where he received his Master's Degree in Contracts and Acquisition Management. His Contract and Proposal experience covers multiple DoD agencies, along with, NASA, DoE, USDA, USAF, GSA and NATO agencies. He has interfaced with DCMA and DCAA in proposal audits, financial capability audits, time sheet audits, forward pricing audits, incurred cost audits and billing system audits.
---
Jeff Mockensturm, Director, SETA Business Development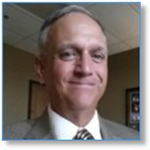 Jeff Mockensturm joined S³ in June 2019, as director for development of new business for Systems Engineering and Technical Assistance (SETA). Mr. Mockensturm's primary customer focus is the US Army and the Missile Defense Agency (MDA), with special emphasis on the Responsive Strategic Sourcing for Services (RS3) and the Aviation and Missile Command Expedited Professional and Engineering Support Services (EXPRESS) contracts.
In 2014, Mockensturm retired in Huntsville as a US Army Colonel with nearly 30 years of active service culminating in a series of program management and senior acquisition leadership positions.  He joined Trident Technologies, LLC in the role of Vice President and Business Developer, growing Trident over five years from 130 personnel to over 300 employees.
Mockensturm has a BS in Computer Science Engineering from the University of Toledo and a MS in Systems Management from Naval Postgraduate School.  His US Army career included service as an Ordnance Missile Support platoon leader, company commander and battalion S2/3 officer.  His acquisition assignments include assistant project manager, executive officer, assistant product manager, S&T program manager, HQDA S&T analyst, product manager and project manager in PEO Fire Support, PEO Air and Missile Defense, the Missile Defense agency and PEO Enterprise Information Systems, as well as the Military Deputy at CCDC AVMC and senior science and technology advisor to the Commander, US Forces Afghanistan.
---
Bob Johnson, SVP, Training and System Support (TSS)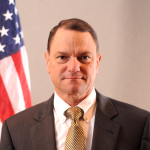 Bob Johnson leads the Training and System Support (TSS) Business Unit (BU) in support of planning, developing, and executing technical training and operational support activities for DOD, other US Federal agencies, and foreign military customers. The TSS BU functional focus areas are requirements generation, new equipment fielding and training, exercise design and evaluation, simulation/simulator support, and live, virtual, and constructive training. Bob Johnson joined S³ in 2010 and has served in various leadership positions including: Joint Attack Munition Systems (JAMS) Program Manager (PM), Javelin PM, AMCOM EXPRESS PM, Director for Aviation, Missiles & Space, and Senior VP of the Systems Engineering and Technical Assistance (SETA) Services BU. Prior to entering the commercial sector, he retired from the Army at the rank of Colonel after serving for 28 years with extensive technical, operational and leadership experience. Bob's experience includes commanding a Combat Aviation Brigade and serving as the Director of Combat Developments (DCD) at the US Army Aviation Center of Excellence.
---
John Briggs, GM, Global Logistics Support Services (GLSS)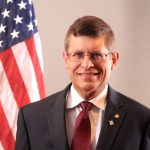 John Briggs is the General Manager of the Global Logistics Support Services (GLSS) Subsidiary, S³ 's business arm for bidding Service Contract Act (SCA) opportunities. GLSS offers services in supply, transportation, maintenance, information technology and other technical assistance. John Briggs has over 30 years of experience planning and managing complex logistical operations and organizations within corporate and military environments. Prior to entering the commercial sector, he retired from the Army where he was a logistics advisor to three key executives, ranging in support from user to wholesale/national activities to an 87,000 person military organization. He also served as a Director of Support Operations and Property/Supply Management, Deputy Director of Logistics Operations, and Commanding Officer.
---
Marcel Benoit, Manager, Kachemak Bay Flying Service (KBFS)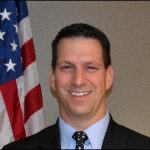 As one of the Senior Managers for Kachemak Bay Flying Service (KBFS), a wholly-owned S³ subsidiary, Marcel Benoit operates the company's Intelligence, Surveillance, and Reconnaissance (ISR) Academy at Crestview, FL. Additionally, Marcel and his staff provide a wide range of rated and non-rated crewmember flight training to various commands in the US Air Force (USAF) and foreign military services. Marcel accumulated significant experience in combat special operations aviation around the globe during his 20-plus years of active duty in the USAF. While on active duty, Marcel served as an Instructor Weapons Director/Air Battle Manager, Instructor Electronic Warfare Officer on the AC-130H/U gunship aircraft, and as an operational planner and strategist. Marcel also served as an Air Force Instructor Weapons Officer, graduating from the USAF Weapons School in 2002, and then returning for assignments as Director of Operations and Commander of the 14th Weapons Squadron. He attended the US Air Force Academy, where he received a Bachelor of Science in General Engineering; he also attended the Air Force Institute of Technology, where he received a Master's degree in Command, Control, Communications, Computers and Intelligence Systems with a certificate in Systems Engineering. Marcel is also a graduate of the School of Advanced Air and Space Studies, receiving a Master's degree in Airpower Art and Science. Following his retirement from the USAF, Marcel served as the Deputy Program Manager at KBFS Crestview, managing PC-12 and other training programs in support of the Department of Defense and International clientele.