Jan Smith, CEO
Jan Smith is an Alabama native, educated at Jacksonville State University. She began her career as an associate software engineer in support of Boeing for NASA's space missions.
As Ms. Smith grew as a technical analyst and senior manager, she led simulation and modeling tasks at Computer Sciences Corporation (CSC) for Army R&D and acquisition programs managed by the Space and Missile Defense Command. She later joined Nichols Research Corporation (NRC) where she became the Vice President for Computer Applications and directed Systems Engineering and Technical Assistance (SETA) programs in support of the Army Aviation and Missile Command.
Today, Ms. Smith is the CEO of S3, the technical solutions company she founded in Huntsville, AL in 1991. The company operates in more than 35 states and provides professional services and solutions to the Department of Defense, Department of Interior, US Forest Service, NASA, more than 25 US Partner Nations, and a variety of other government agencies and commercial clients.
LTG (R) James O. "Jim" Barclay, President S3 Inc. | General Manager (Interim) , S3 International (S3I)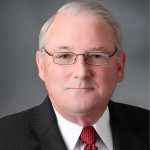 LTG (Retired) James O. "Jim" Barclay, President of S3, completed his long and distinguished military service to our nation in early 2015. His final assignment in uniform was as US Army Deputy Chief of Staff (DCOS), G-8, in the Pentagon. He previously served as the Assistant DCOS G-3/5/7. In these roles, he helped preside over some of the Army's most difficult recent decisions with the drawdown of forces in Afghanistan, declining Army end strength, and implementation of sequestration.
LTG Barclay's military command assignments included: Commanding General for the United States Army Aviation Center of Excellence (USAACE) at Fort Rucker, AL; Assistant Division Commander (Maneuver) for the 42nd Infantry Division in Iraq; Assistant Division Commander (Maneuver) for the 1st Infantry Division; and Commander of the 4th Infantry Division's Combat Aviation Brigade. He also served as the 4th Infantry Division Chief of Staff during Operation Iraqi Freedom and as Executive Officer to the Commander, Multi-National Force-Iraq.
As President, Mr. Barclay oversees S3's technical operations, programs, and products. This includes: support to numerous rotary wing and fixed wing aviation platforms and their associated mission equipment; Unmanned Aircraft Systems (UAS); Command, Control, Communications, Computers, Intelligence, Surveillance, and Reconnaissance (C4ISR); and Precision Missiles. S3 provides systems engineering and technical assistance, strategic planning, training, logistics and commercial air operations for the US Department of Defense, other Federal agencies, partner nations, and commercial clients.
John Pack, EVP, Business Development
John Pack is currently the Executive Vice President of Business Development for S3. He has responsibility for assisting the company's senior leadership in developing long-term business strategies and business plans to guide the company's continued growth with existing and new customers across a wide variety of business sectors.
John has worked for S3 since 2005 in several different capacities, serving as the corporate leader for Business Development since July 2010. He is a retired Army officer, serving in key command and staff positions that included battalion and brigade command, Legislative Liaison for the Secretary of the Army, chief of staff of the 2nd Infantry Division, Deputy Chief of Staff of the US Southern Command (USSOUTHCOM), and Executive Assistant to the Combatant Commander, USSOUTHCOM.
Suzanne Ryan, CFO
Ms. Suzanne Ryan, CPA joined S3 in 2005 holding various management roles in the accounting department before her promotion to Chief Financial Officer in 2011. Ms. Ryan has over 20 years of experience in Finance and Accounting including program control, budgeting and forecasting, and strategic business planning. Her experience includes 15 years working directly with DoD contractors and 5 years in public practice working with both DoD contractors and commercial businesses.
Ms. Ryan attended the University of Alabama in Huntsville where she received a Bachelor's Degree in Accounting, a Master's Degree in Business Administration and a Certificate in Federal Contracting and Procurement. She is a licensed Certified Public Accountant and a Senior Professional in Human Resources. She is a member of the Alabama Society of CPAs, the American Institute of CPAs, the Society of Human Resource Management, and the National Contract Management Association.
Debbie Gerrity, Director of Contracts
Ms. Debbie Gerrity joined S3 as the Director of Contracts in May 2015. Ms. Gerrity has 30 years in DoD Contract Management to include 25 years in supervisory and managerial roles. Her experience includes all aspects of contract, procurement, program control, cost and price analysis and strategic business planning. Ms. Gerrity defense experience began serving at the US Army Aviation and Missile Command, Research, Development, and Engineering Center (AMRDEC) under the Office of the AMRDEC Director. She has been a member of the Huntsville Chapter of the National Contract and Management Association (NCMA) for over 20 years, serving five of those years as an officer on the NCMA Board of Directors.
Ms. Gerrity has a Masters degree in Contracts Management and certifications in Procurement and Acquisition Management as well as Basic and Advanced Contract and Procurement Management. She is a graduate of the Huntsville Chamber of Commerce Leadership Management Academy, Class 3.
Bob Johnson, SVP, SETA Services
Bob Johnson leads the Systems Engineering and Technical Assistance (SETA) Business Unit in support of Government project office contract and task order requirements to design, validate and execute technical program activities. The SETA Services BU functional focus areas are strategic planning, concept development, force development, engineering services, information technology and systems integration. Bob Johnson joined S3 in 2010 and has served in various leadership positions including Joint Attack Munitions Systems (JAMS) Program Manager (PM), Javelin PM, AMCOM Express PM and as the Director for Aviation, Missiles and Space.Prior to entering the commercial sector, he retired from the Army at the rank of Colonel after serving for 28 years with extensive technical, operational and leadership experience; commanded a Combat Aviation Brigade, and also served as the Director of Combat Developments (DCD) at the US Army Aviation Center.
Mike Moody, SVP, Training Services
Mike Moody joined S3 in 2006 and has held a variety of support and leadership positions including Senior Systems Manager, Subject Matter Expert, and Technical Advisor to Aviation and Missile Command's G3 Staff Operations Office, Program Manager, and Aviation Programs Coordinator before being named Vice President and then Senior Vice President in November, 2011. Mike Moody's Training Services Business Unit leads S3's efforts in planning, developing, and executing technical training and operational support activities, primarily for aviation requirements. His Business Unit customers include both US DoD and foreign military services at multiple locations in the US and overseas.
Mike Moody enjoyed a 26-year career as an Army Aviator with assignments highlighted by command and staff tours in a variety of positions in the US and overseas. He served seven years at Headquarters, Department of the Army, as Staff Officer and Aviation Division Chief, Office of the Deputy Chief of Staff for Programs, G8. Mike Moody is proud to have served as the Aviation Brigade Commander, 4th Infantry Division, in Iraq, 2003-2004.
John Briggs, GM, GLSS dba S3 LMT
John Briggs is the General Manager of the Global Logistics Support Services (GLSS) Subsidiary, S3's business arm for bidding Service Contract Act (SCA) opportunities. GLSS offers services in supply, transportation, maintenance, information technology and other technical assistance. John Briggs has over 30 years of experience planning and managing complex logistical operations and organizations within corporate and military environments. Prior to entering the commercial sector, he retired from the Army where he was a logistics advisor to three key executives, ranging in support from user to wholesale/national activities to an 87,000 person military organization. He also served as a Director of Support Operations and Property/Supply Management, Deputy Director of Logistics Operations, and Commanding Officer.
John Totty, GM
John Totty is the General Manager of Kachemak Bay Flying Service (KBFS), a wholly-owned S3 subsidiary. John Totty has more than 29 years of experience flying, managing, and leading aviation operations around the globe, including 22 years of active duty in the US Army and US Air Force. Following his retirement from the USAF in 2008, Totty served as Director of Operations at Vertol Systems Company instructing and managing Mi-17, Mi-24, An-2, UH-1H, and other training programs in support of the Department of Defense. After joining S3 in 2012, he served as US Government Business Developer and Director of USAF and Special Operations Programs before being selected to lead KBFS. Totty is an Industry Check Airman for the FAA with more than 5,000 flight hours and is qualified to operate more than 33 different types of rotary wing and fixed wing aircraft.