KBFS offers ISR Instructor training to academic institutions, law enforcement, Department of Defense (DoD), U.S. Government agencies, and Partner Nations.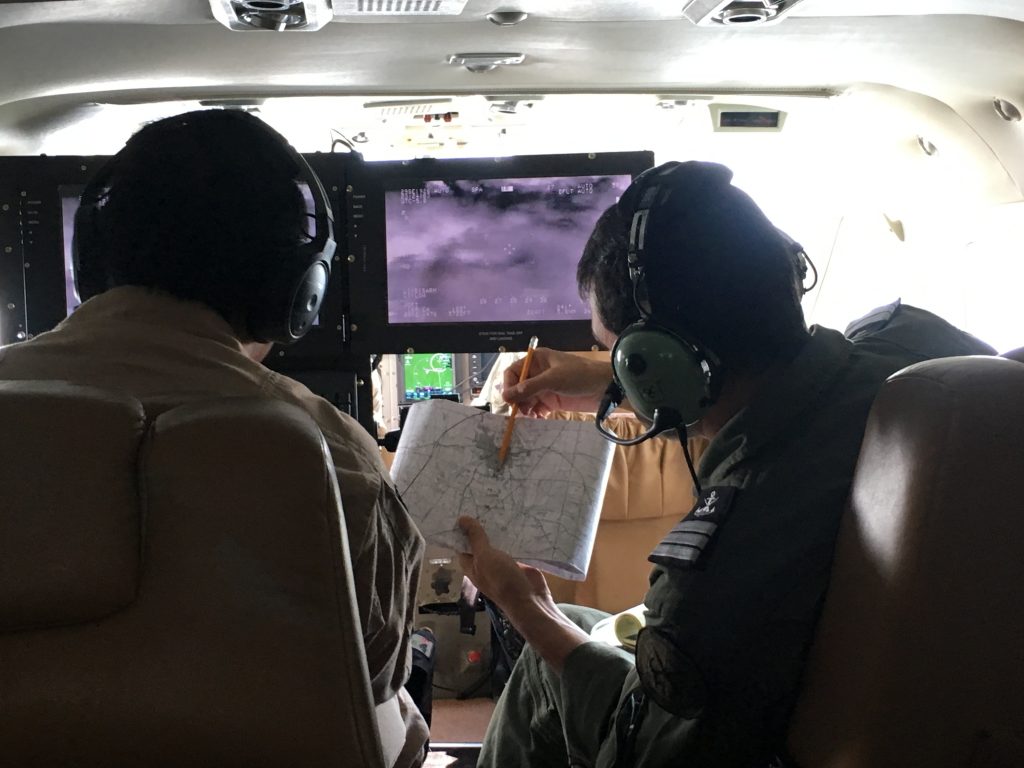 What We Offer
Do you or your organization have a need for professionally-trained ISR instructors? Train with KBFS and learn from pros how to teach the challenging ISR mission set. We offer classroom, simulator, and live flight training.
We offer ISR Instructor Training in Spanish, French, and English.
Basic Through Advanced ISR Skills
Using charts, maps, and ISR mission management systems
Understanding orbit considerations and geometry
Using tactical lasers
Understanding NATO-standard tactical communications brevity
Planning communications
Communicating with and contracting with crew members
Managing crew resources
Identifying targets
Developing targets
Managing the tactical airspace
And much more!