KBFS conducts light and medium aerial crane operations as an FAA Certified Part 133 Helicopter External Load Operator.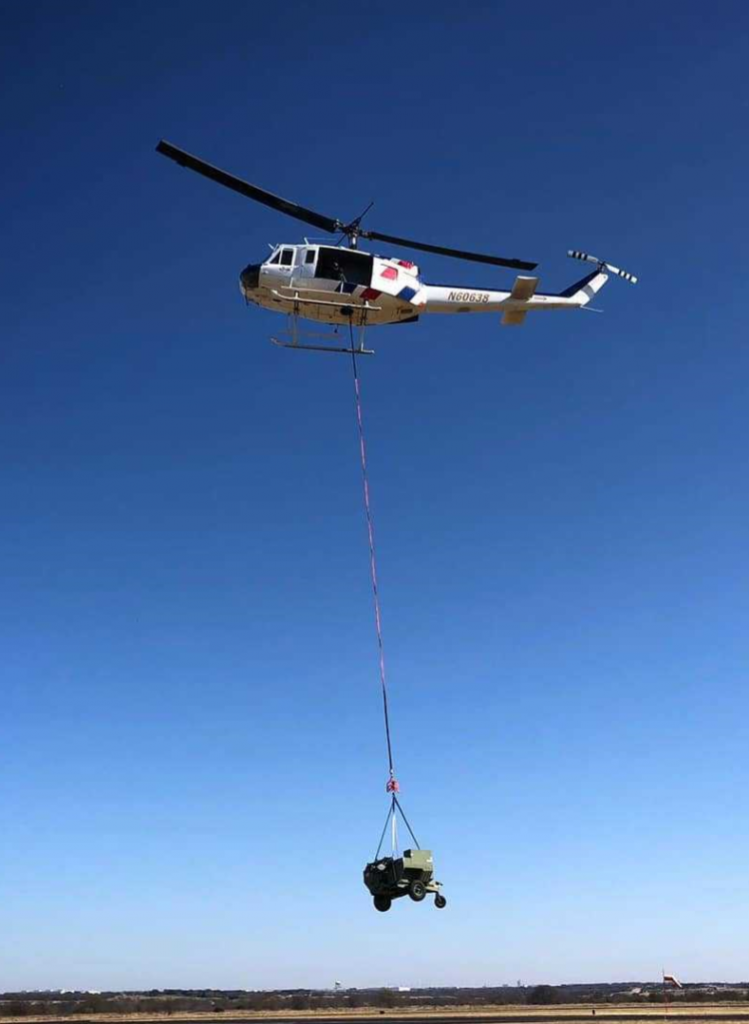 Using our UH-1H medium lift helicopter (shown at right), we are able to lift up to 2,500-pound loads depending on the location and conditions. Our pilots are highly experienced and are capable of conducting precision load placement necessary for many construction activities.
Our smaller but powerful MD530 can conduct loads up to 1,300 pounds; this aircraft has a smaller footprint, which makes it a better option for smaller jobs in congested areas. (The video below shows our MD530 in action; the footage was shot by a news helicopter in Tulsa, Oklahoma in September 2019.)
Regardless of which aircraft is used, KBFS will have professional pilots and ground crew necessary to ensure that the job is completed safely and on time. Call us for an estimate for your lifting requirements.
---